Conair Flex Trim Beard and Mustache Trimmer Review
3 min read
While many beard trimmers that are reasonable in price turns out to be excellent if they come from repudiated companies, this flex trimmer is somewhat different. Some users love it and say that this is the best tool they got at such a small price tag whereas some other individuals say differently. It is disappointing because Conair is famous for manufacturing high-quality beard trimmers for a long time. Their products come with durable attachments, powerful motor and ease of use. You can take a chance by spending money on this and if it turns out to be perfect for you, then you do not have to waste money on other expensive grooming equipment. It will be all you need to look and feel good.
Related articles about Conair Flex Trim Beard and Mustache Trimmer Review
Conair 2 Blade Beard Trimmer (Twin Trim Battery-Operated)
Conair Battery Operated Model: GMT175RCS Men's Beard Trimmer
Conair 13 pieces Model GMT189 GB Review
Appearance
Just because the price is less, do not think that the size would be small. It is more than seven inches in length and comes with an ergonomic shape and design. It is black in color with a metallic luster. There is the button on the top center and the blades are black in color as well. The button allows you to alter between 24 settings. The blades are made from stainless steel. As you can tell from the name, it comes with a pivoting head that is flex. That allows you to get any look you want without any hassle.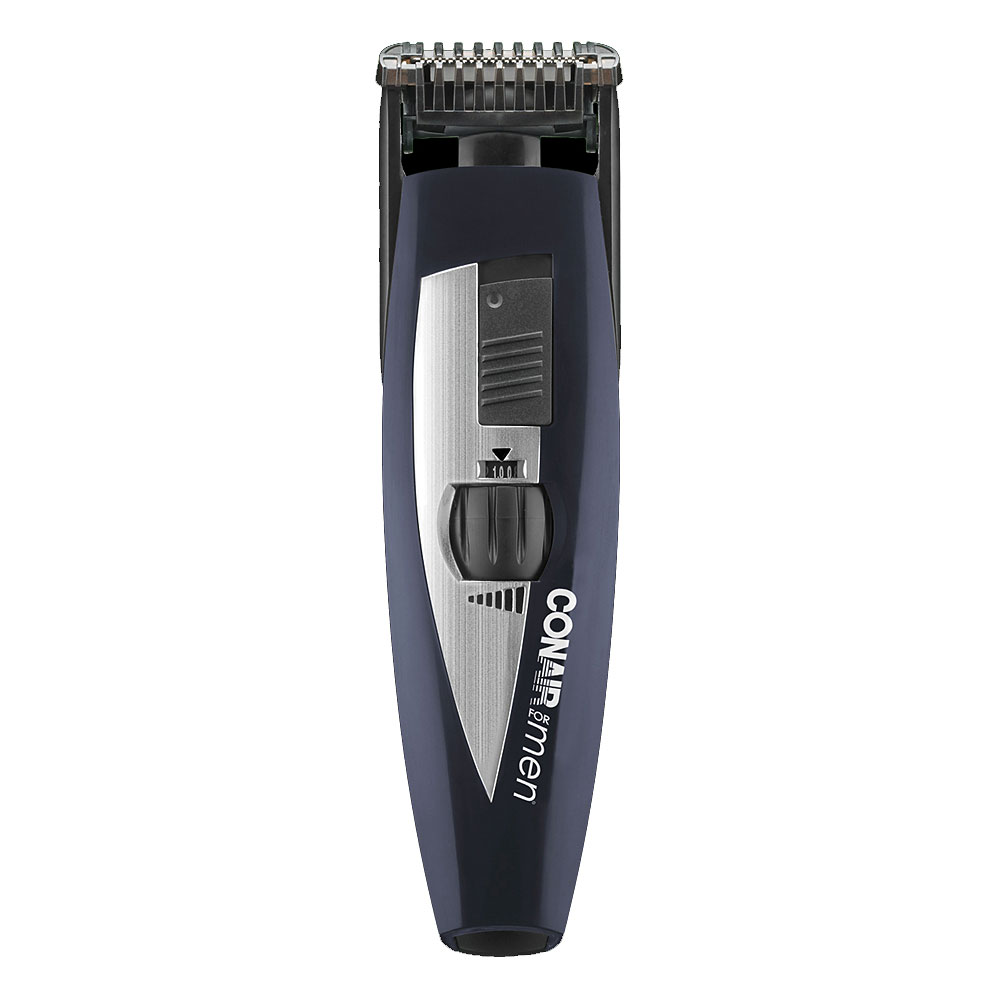 Usage
It is the next generation in beard maintenance technology. It comes with 24 accurate length settings so that you can control the facial hair length according to your wish all the time. You can either get a shadow look for a long stubble look. It is the ultimate trimmer if you are trying to design your stubble in various lengths. The wheel control permits the user to set it from 0.4 mm to 5 mm. The floating head makes it possible to make the shave precise and smooth. The comb guide will not allow any alteration in length during cutting. You can clean it by simply removing it. The body is curved which makes it comfortable to use.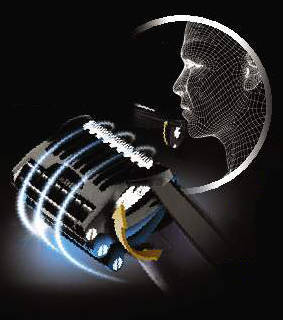 Blades and Maintenance
Innovative blade technology combined with electrochemically shaped blades guarantees extreme durability and strength. Once a month you must oil the beard trimmer blades so that they remain in their best shape. Do not use excess oil, just two drops will be fine. While replacing batteries, make sure to change all of them. Do not combine new and old ones. You can use this as a cordless one so it convenient and you can also take it with you while travelling. The performance is excellent because of the strong and powerful dual batteries. Make sure there is no dirt or debris before each use. You can get rid of the blades during cleaning.
Conclusion
If you have any problem regarding the beard trimmer, you can follow the instruction manual. It comes a warranty of two years.