Moser Vario Cut Beard Trimmer Review
2 min read
This is a company based in Germany and the beard trimmers they produce are popular in many places such as USA, Egypt, Dubai, etc. If you are not familiar with this company, you should try to recall. You probably heard their name when people talked about a beard trimmer being better than their regular ones. You can easily purchase a tool that comes from a famous brand. Moser may not be as popular as Wahl, Remington, Philips and Panasonic but the users love its performance and structure. Let us explore their Vario Cut and see how it performs.
Related articles about Moser Vario Cut Beard Trimmer Review
Moser Vario Cut Beard Trimmer Review
Moser 1400-0050 Beard Trimmer Review
JTrim JPT-BT200 beard trimmer review
It is a made in Germany, so you can tell how well-built it is. You can use it as both corded and cordless. That means you can have a lot of freedom when you are using this tool. You can use it as a wireless one for 75 minutes and then if it dies, you can plug it in and continue usage. You have to charge it for 12 hours. There is no stopping during your grooming session. The feature to run is missing in many expensive beard trimmers. If they stop, you have nothing to do and wait for them to recharge. In fact, some come with the option of emergency charging facility where you plug in the device and use it for one grooming session before you plug it in for charging. All this hassle is not going to happen when you have your hands on this device. Also, many users complain that they want an LED indicator on their current beard trimmer. They want to be informed about the battery status. The tool comes with that. The battery is Ni-MH.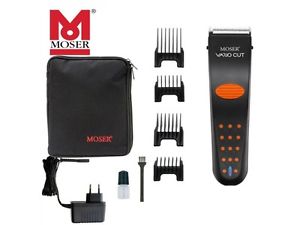 What is in the box
• 4 slide-on attachment combs 3 mm, 6 mm, 9 mm and 12 mm
• charging stand
• energy-saving plug-in transformer
• cleaning brush
• appliance oil
Let us talk about the blade which is the core of the beard trimmer. It is professional and high-quality steel blade that comes with the adjustment of cutting length that starts from 0.7mm to 3 mm. It is sharp and the trim will be a very smooth one. As it is not designed for delicate skin, ensure that you are not pressing it hard. Avoid excessive skin contact. If you think that the battery is not working for the full 75 minutes, clean and oil the blade.
It is also not waterproof. If you want it to last for years, keep it away from water and any other fluids. Do not try to change the battery. If it falls into water by mistake, do not turn it on without consulting a service center. If you think that the 12 hours is not sufficient then plug it in for 14 hours.