Everything You Need to Know About Keeping Your Beard Trimmer Blades Sharp
3 min read
If you use your beard trimmer regularly, you should know that the blades can wear out. If this happens, the service from your beard trimmer will become low from high and the blades will not trim your facial hair properly. The trimming session will become painful instead of relaxing.
Related articles about Everything You Need to Know About Keeping Your Beard Trimmer Blades Sharp
Conair 13 pieces Model GMT189 GB Review
Beard Trimmers to Buy for a Traditional Full Bearded Look
Braun BT 3040 Beard and Hair Trimmer for Men Review
If this happens, it will be time for replacing the blades. Another thing you can do is try sharpening the blades. In that way, you can save money and keep your blades in first-class condition. In this guide, you will get to know about everything you must know about the blades sharpening.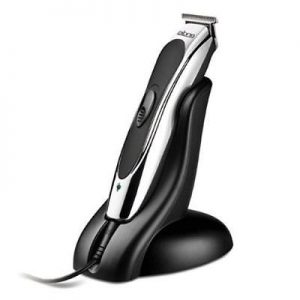 The solution for the problem
Instead of trying yourself, an easy alternative would be to find out about commercial sharpening services by locating them in your area. Their duty is to help people get their blades in perfect condition by restoring them. You can also send the blades through shipping if they are not near you. Another wise option would be to contact the manufacturer of the beard trimmer. They will give you a cost and the address for shipping. Since they are the manufacturers. They will take proper care of your beard trimmer and send it to you in A-class condition.
Another way to stay away from all this trouble is by completely replacing the blades. It is a better option than the previous ones, not only because it does require you contacting with professionals and cause a hassle but the old blades might not be as perfect as new ones. The one problem as mentioned before with replacing blades is that the task can be expensive.
Telling your blades need help
So, how can you tell if your blades of the beard trimmer require sharpening? It is a situation that confuses numerous people. It is not that difficult to tell. When you understand the quality of your trim is going down gradually or the shave is not even, those are indications that you have to take care of your blades.
If you beard trimmers were always smooth and never pulled hair but suddenly it is tugging or pulling, that can be an issue. You will understand this sign the fastest and it will cause you pain. You should also look at the blades to check for rust. If there are small signs of rust, it is a must that you clean them thoroughly. To remove the rust, you should sharpen the blades as it will be time-saving and easy.
Doing It Yourself
Here is how you can do it yourself. First of all, remove the blades from your beard trimmer using a regular screwdriver. There will be two screws for removing. The blade might not come off that easily. You may also require a pair of tweezers for extra help. You have to focus on the beard trimmer so that you can put everything back again.
Get rid of the debris and hair using a toothbrush and comb. If there is rust, use a combination of a little amount of water and isopropyl alcohol. There is no need to lower the concentration of the alcohol. If you have self-sharpening blades, you will not need to worry about them much. After you put the blades back in, it is time to test their performance. It should be working well by now. If not, contact the manufacturer.