It is obvious that beards are your main fashion accessory. It might happen that you have to go through lots of pain and trouble for it and curse it every now and then, but you know how important it is.  No matter what kind of beard you have, a proper beard trimmer is necessary. If you are a man, you cannot skip on having this from your list. A typical razor will only be able to provide you with a clean shave. It will not help you achieve the look you want. If you want to look like a winner, you must have a beard trimmer that does the job properly. Here are some of them and pick one for yourself that matches your requirements.
Related articles about 4 Beard Trimmers That Will Make You Look Like a Winner
Guidelines for Sniffing Out the Best Prices on Beard Trimmers
Andis BGR+ Detachable Blade Clipper Review
JTrim JPT-BT200 beard trimmer review
Braun Cruzer 6
When you first go to the store and ask the sales person to show you a Braun Cruzer 6, you will fall in love with the design instantly. It is powerful, easy to use and better than many other beard trimmers in the market. It can help you get any look you want. If you want to maintain the stubble look, this is suitable for everyday use. It comes with 2 removable combs where one is from 1 millimeter to 11 millimeters and the other is from 10 millimeters to 20 millimeters. Nowadays, working men are always busy, if you are someone who never wants to be late, this is perfect. It will give you even cut in a short time.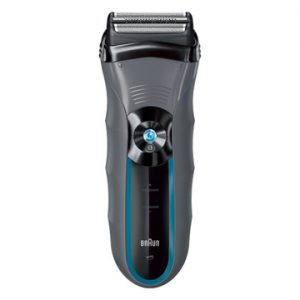 Conair I Stubble
It comes with a LCD screen that will show the settings and battery life. It has 15 various lengths and its limit is up to 5 millimeters. If you have a long beard, cut this one from your list. Other than that, you can use it for different kinds of styles of beards such as: stubble short, medium or long, extended goatee, anchor, regular goatee, Balbo etc. The head is the best part that makes it easy to use.
Norelco Stubble and Beard Trimmer Pro (Vacuum)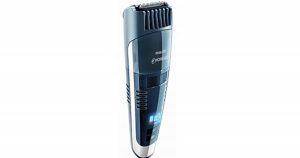 You must hear a lot about Norelco beard trimmers because of their use of innovation and technology to make shaving go to the next level. If you are a clean person or hates hairy and untidy sink, floor and clothes, pick this one for yourself. It will not only take care of your beard style; the vacuum system cleans up at the same time. Users love this device. The size makes it easy to hold.
Panasonic ER 224S All in One Cordless Hair and Beard Trimmer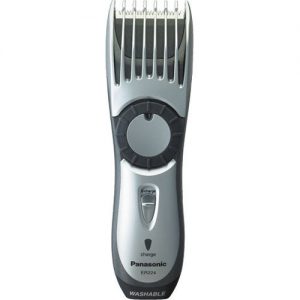 Panasonic has a good name in the industry of electronics, it is no exception when the question is about beard trimmers. You can get 14 various length settings that starts from 0.04 inches to 0.79 inches. If you want to get the short buzz cut, this should be useful. It is suitable for men with sensitive skin. The blades are hypoallergenic. It is also long-lasting and durable.