JINDING Electric Hair Clipper Grooming Kit for Family Review
3 min read
If you are looking for a beard trimmer in the color Rose gold or red, you can pick this out from JINDING. It is not common to find beard trimmers in these colors. It is also powerful and durable. If you are surprised that why is a men's product in these bright colors, the reason is because women and other family members can also use the grooming kit. They are experts at manufacturing kitchen products such as refrigerator pads or shelf liner. They also manufacture baby products such as pacifier and baby faucets. Most importantly, they are famous for producing women's beauty products such as false nails, hair straightener and curler etc. The grooming kit is no different. Women can use it for trimming their hair, children can also use it to cut their hair and the men can use the beard trimmer. It comes with an epilator which many women use for taking care of unwanted hair.
Related articles about JINDING Electric Hair Clipper Grooming Kit for Family Review
Sminiker 5 in 1 Waterproof Beard Trimmer and Men's Grooming Kit (Body, Hair, Nose, Ear)
Panasonic ER224S All-In-One Cordless Hair and Beard Trimmer Review
Philips Norelco Beard Trimmer 7300 Review
Product overview
The box includes: Hair trimmer, hair clipper, shaver, nose and ear hair trimmer, epilator, comes with five types of the cutter head. It comes with an ultra-powerful system and excellent performance motor, curve of the tool permits users to grip effortlessly. There is the Acute angle cutter structure so that adults and kids cut their hair. You can achieve the haircut with steadiness and stable control, whole set for the professional salon and whole family. You can charge it in two methods: with body charge and base charge. If you recharge it for only 2 hours you can use it for almost 90 minutes without any disturbance. You will not get a bottle of oil even if you find it in their illustration because of shipping problems.
Product advantages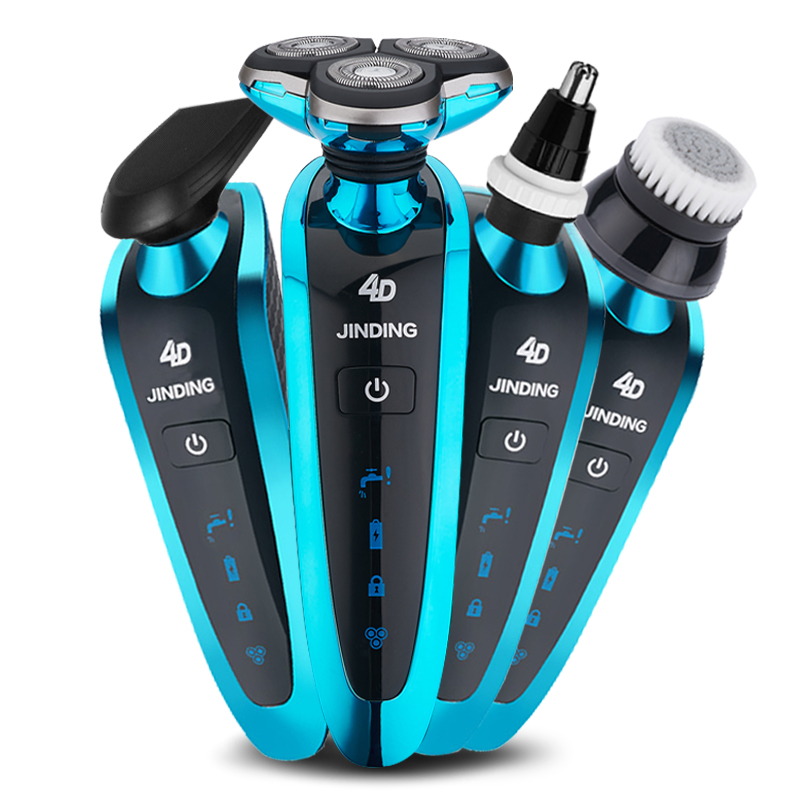 The JINDING grooming kit lets you have the power of accuracy and precision with full versatility for every kind of grooming needs for the full family. The attachments it includes such as the epilator and hair clipper are all important and useful. The battery gets charged up quickly and you can use it for a long time with full power. The grips make it easy to hold it without the chance of dropping it. The attachments and the structure of the beard trimmer makes it strong and robust.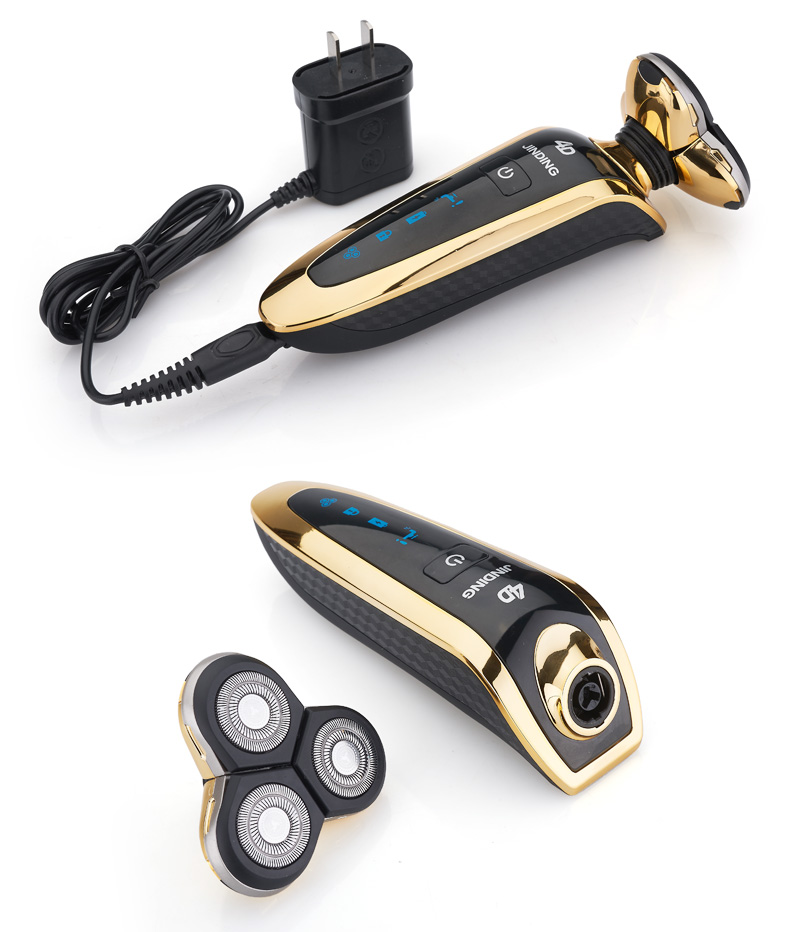 The speed of hair cutting is fast so you can save time while you use this equipment. It has a user-friendly interface. The beard trimmer is suitable for all skin types and since it does not come with the oil you should purchase it separately for maintenance. You can make any beard style you want and there will be no hair pulling or sudden cuts. It is safe for the whole family so there is nothing to worry about. The battery life is super and excellent particularly when you are in a hurry. You can store everything in the stand so that you do end up losing them. Use the cleaning brush to keep it tidy.