How to use beard trimmers for best results
2 min read
If you are a beginner, you should know how difficult it is to choose a beard trimmer. You can get recommendations from friends and relatives or you can check advertisements. You can search online and see which one has positive reviews. You should also have a budget and find a device that fits within it. You should also be familiar with the features you need. Buying is not the hardest part. It is to make sure that you are getting the best out of the device your purchased. The worst part is that you will not find these instructions in manuals. Here are ways you can do that.
Related articles about How to use beard trimmers for best results
Wahl Beard Trimmer with Bonus Personal Trimmer Model 5537-1801
Wahl Rechargeable Beard Trimmer Model 9916-817
2-in-1 Beard Trimmer and Nose hair trimmer from Sportsman Review
1. Get all the tools you will require for the grooming session. No matter what style you want or what kind of shape you are going to make, be sure that you have all the tools with you.  It can be a comb, your beard trimmer and scissors. Do not forget that you should be in front of a clean mirror so that you can view yourself properly. If you do not have a wall hanging mirror, you can use one you hold in your hands. It will let you see the beard from various angles. If you have a wet and dry beard trimmer than you can use shaving lotion, foam, gel or creams and the razor. Therefore, have them near you prior to the grooming session.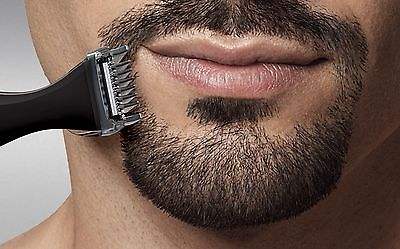 2. If you are a beginner, go with dry shaving. If you are going to be using it for wet use, that can cause errors. For beginners, you will think that your beard is long because of the water. Practice with dry shaving and after you become a pro, you can use it in the shower. Many users think that the beard is long while trimming in the shower and after than they trim it off more than they should have.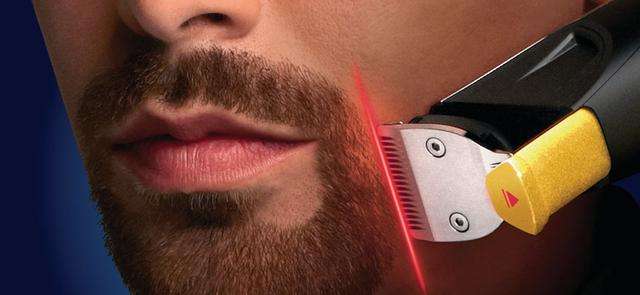 3. There are various products to use and they do not even cost much. You can start by shampooing your beard so that when it is soft and smooth, the beard trimmer can work perfectly without any trouble. Stubborn hair can cause difficulties depending on the kind of trimmer you purchased. Some devices can take care of thick hairs as well. Still, you should soften your beard so that you can feel good. You can use the beard conditioner. You should also use the beard oil. Trimming it only will not be enough to make you look good. Using the oil can make your beard look healthy. If the beard does not look healthy, what is the point of trimming?