Rozia Multi 5-in-1 Grooming System for Men Review
3 min read
This is a rechargeable device for trimming the nose, facial hair and on the head. It has a small foil shaver that lets you have a precise finish. There is the precision trimmer for difficult areas, detailing and fine lines. The 5-in-1 design is perfect for nose hair, trimming hair on the head, maintaining a stubble, trimming sideburns and necklines. It is for cordless usage so after the charging is over, you can use it according to your wish.
Related articles about Rozia Multi 5-in-1 Grooming System for Men Review
Braun BT 3040 Beard and Hair Trimmer for Men Review
Common Problems with Philips Norelco Beard Trimmer 3100
Product overview
The device comes with a sleek design similar to Kemei's KM-619 and TRYM II. Both of these trimmers are famous for their stylish look and has an eye appeal to its customers. People in the house will not complain if you leave it in the bathroom. Whoever sees this device, finds it attractive because of the design. The same applies here but this one comes with a precision trimmer so that you can have excellent results. This require charging for 8 hours to run for 50 minutes. There are five different cutting heads.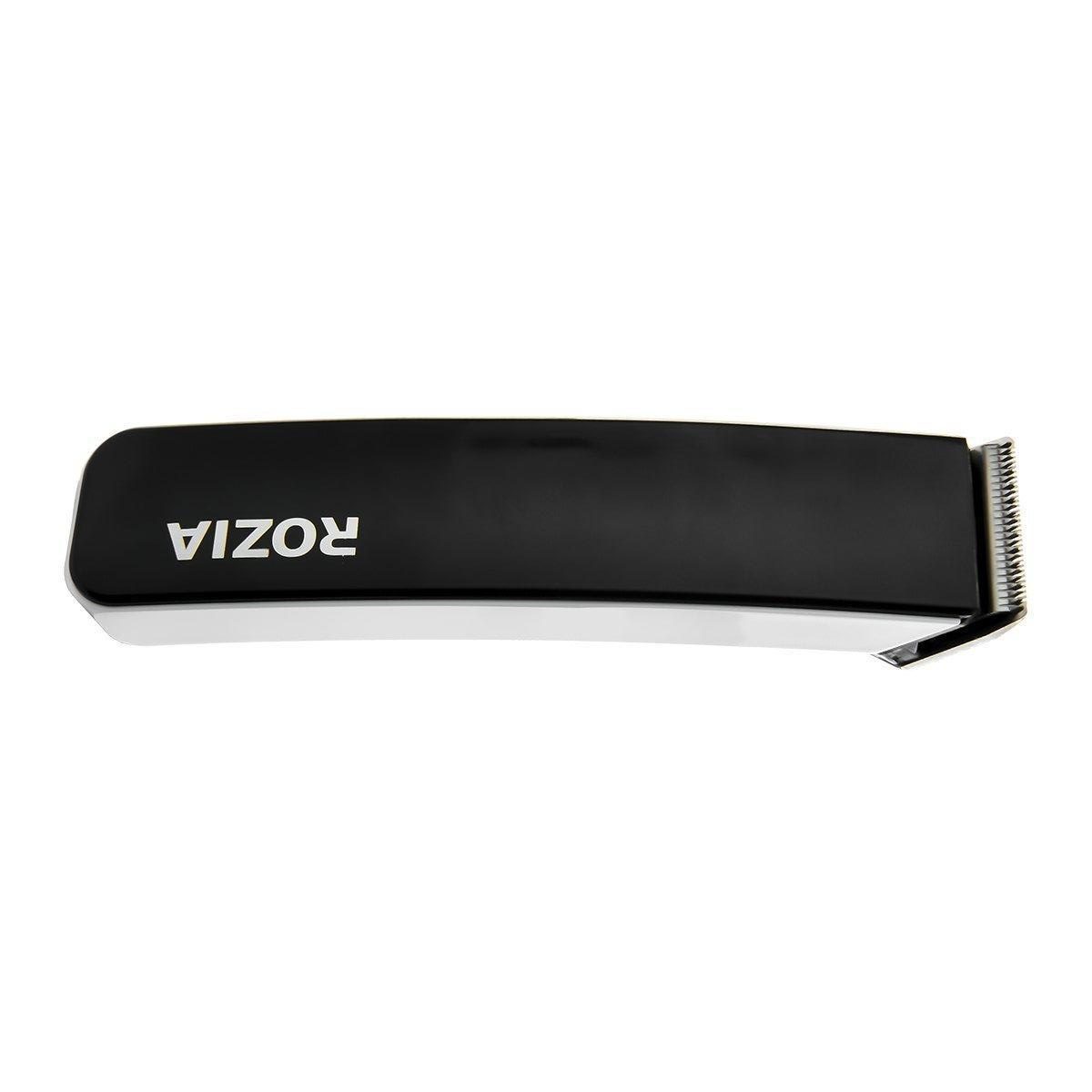 Product advantage
Even though it says 50 minutes, the operation time can cross an hour. You can experiment with your facial hair because it has all the options for that. Maintenance is simple because you can wash the heads. If you have sensitive skin or previous beard trimmers caused irritation or redness, this will make the difference in a positive way. Details is important when it is about grooming the beard, the precision trimmer helps with that. You will get a bottle of lubricating oil which you can use to maintain the blade's first-class condition.
There is a booklet that will help you if you get stuck with this device. You can also use the cleaning brush to take care of the device. If you can take proper care, it will be long-lasting. The device has an ergonomic design making it easy to grasp. You can trim hair on different parts of the body such as necklines, sideburns, face, jawline etc. Since it is cordless, you can charge it up and take it with you wherever you go. The body of the trimmer may look stylish but it is also solid from the inside. It is well-built so it will not get damaged easily.
If you are going to travel, you do not need to take the cable with you because the charge can last for several days which means you do not have to carry an extra weight in your luggage. You can use it a corded bathroom, in the car or anywhere because there is no need to worry about electric outlet. Make sure to charge it again or else it can stop in the middle of a trimming session. It does not have the option of emergency charging.