The Philips QT 4090 Beard Trimmer Review
3 min read
You already know about Philips so it does not require any introduction about it. It has been manufacturing high-quality appliances for decades and their beard trimmers are no exception. Customers have always been interested in their products and since they first started to manufacture beard trimmers, people are going crazy over them.
Related articles about The Philips QT 4090 Beard Trimmer Review
Common Problems with Philips Norelco Beard Trimmer 3100
Philips QT4011/15 Pro Skin Advance Trimmer Review
Braun Series 9 VS. Philips Norelco 9000 Series
Not only this, people wants their other grooming equipment as well such as straighteners, shavers, etc. They are all durable and solid. Here is a review of Philips QT 4090.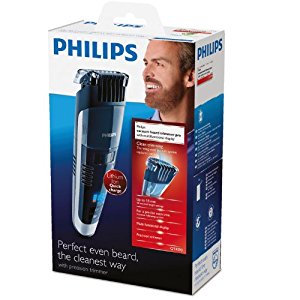 Vacuum system
If you are someone who does not like a hairy sink and untidy floor, this can fulfill you wish. It comes with an excellent vacuum technology hat traps all the facial hair that you are cutting. You do not have to spend hours cleaning your sink or body. Therefore, when you are in a rush, you can use it to save time. Other trimmers do not have this quality and you cannot use them after being ready because you will get hairs all over your clothes. Not only will you be able to trim smoothly, you will get the perfect look. In fact, it has a Turbo power boost which will even save more time. If you are running late for work or you slept late last night and woke up with no time on hand, this button can save you. The velocity will increase along with the capturing of hair.
Flexible combs
You will be able to easily maneuver your face because the comb is flexible. If you have thick beard or stubborn facial hair, do not stress because the QT 4090 is designed to take care of all that. The comb allows the users to style their beard and give professional touches. The comb lets you style your beard in a way that people will get a positive impression the first time they see you.
Ergonomic design
The Philips device has such a design that makes it easy to use in a sufficient manner.  It is easy to hold because of the grip. There is no risk of dropping it because of the material it is made of lets you grasp it easily. The manufacturers made sure that the user can hold it perfectly in their hands and do not have to be scared about dropping it.
Various length settings
There are 32 sets of lengths for trimming which starts from 0.5 millimeter to 18 millimeters. Pick one that suits you and lock it. You do not have to worry about anything else because the device will guarantee a nice trimming experience. The stubble comb will help you trim at different angles and get fine outlines. You can get the stubble look using this.
Maintenance
The blades do not require any taking care of because they do not need oiling. The company wants to make sure that you save as much as time possible without having to take care of your beard trimmer. Therefore, they used technology to make sure that the blades stay sharp without any oiling or other maintenance.