Things to notice when using the Hitachi RM LTX 7000 and RM LTX 7000 DY
3 min read
Men cannot ignore the importance of beard trimmers. They use it to maintain their beards and moustache. Some beard trimmers come with more options to take care of other parts of the body's hair such as shaving the head or cleaning the neck hair. Some are designed to take care of critical areas such as under the nose, chin and the sideburns. If you choose the Hitachi beard trimmers you have to follow some rules to stay safe and make sure that each trimming session results perfectly. Here is why you should consider to stay safe while using them.
Related articles about Things to notice when using the Hitachi RM LTX 7000 and RM LTX 7000 DY
HITACHI Beard Trimmer RM 1700UD REVIEW
Geepas GTR 8290 Beard Trimmer Review
Philips QT4011/15 Pro Skin Advance Trimmer Review
1. The most basic one is that keep it away from children. Even though this is something you probably know but it is surprising how many people ignores this rule and lets their child play with it. The toddlers tend to be arrogant sometimes and when they see something fancy they do not want to let go from their hands. It happens mostly with their parent's things. They would leave their toys and become aggressive to play with something important that belongs to their parents. Some parents think it is alright to let them play. It can cause injury as they can hurt themselves also they can damage the beard trimmers.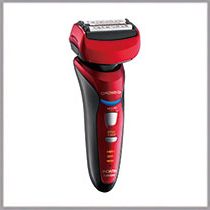 2. When you are using it as a corded beard trimmer, make sure that you do not use shaving lotions, creams or gels. People utilize their beard trimmers for both dry and wet shaving. When they have a lot of time, they use it in the "wet" mode to protect their skin even more and get a comfortable shave. Using shaving lotions, creams or gels make the trimming a relaxing experience. If you use it with this product while it is connected to the power line, you will get electrical shocks that can result in big injuries.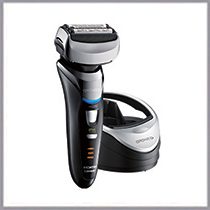 3. Always protect you power plug. You cannot twist, pull, bend or make it a spiral simply to make it fit in or store somewhere. You can damage it. If you have caused damage to it and unknowingly plug it in, there will be electric shocks. Never keep anything heavy on the cord. Do not splash water to it or let children play with it. Make sure you properly disconnect it with dully dry hands and place them appropriately. It should also not be dirty, dusty or unclean. You cannot plug in a cord that has dirt on it.
4. Foil is an important part of the beard trimmers. If you notice that it is wearing away, blades can break and if you use it on the skin, there will be damage on the skin. You will have problems on the skin so replace with new blades as soon as you can. If you are not taking care of the foil and using it to shave other parts of your body where the hair is stubborn, you will damage them. You should be careful when using around the eyes because oil can enter can hurt your eyes.
5. If you notice that you beard trimmer is getting hot, check for beard in the blades.