It is a cordless beard trimmer that you can use for styling your beard and moustache to get the look you want. There are some rules to follow so that your device lasts a long time and you do not have to face any problem. Not being able to use a beard trimmer can result in injuries and electrical shocks.
Related articles about Using the Sunbeam MG 6500 Beard Trimmer
Andis BGR+ Detachable Blade Clipper Review
JTrim JPT-BT200 beard trimmer review
Conair Model: GMT100NCS Battery-Operated Beard and Mustache Trimmer Review
Some basic rules to follow
Make sure that you store the beard trimmer in a place where children cannot find it. If you are keeping in a drawer, make sure that the child in the house cannot find it. Children do not know what this is but they play with it which can shorten the life of your device. It is not for professional use. If you are the stylist in a salon or a barber, you cannot use this there. You can use it at home only for personal use. While you are touching the power plug, your hands should be dry. While you are unplugging or plug it, make sure your hands are not wet. If you are using this device with an electrical moveable outlet device or extension cord, make sure that they are in a position where there is no water or splashing. Do not put the blades near any liquid or dipped in any of them, not even in water. If any part of the beard trimmer is broken or you see that an attachment is damaged, do not plug in the device. Never try to sharpen the blade. If you are a beginner, make sure that someone expert at using beard trimmers is by your side to guide you.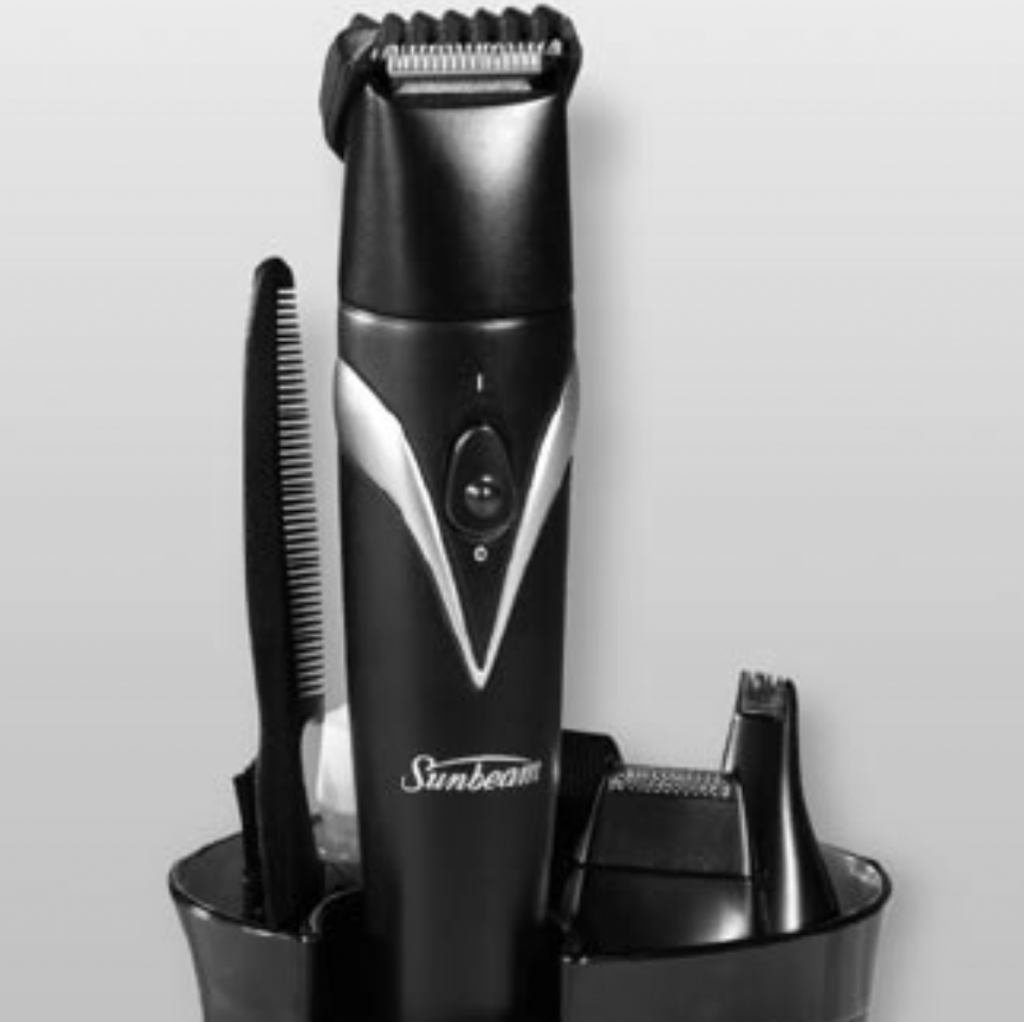 Important things to notice
Do not pull the cord just hold the plug gently and turn the power off because getting it out. Utilize your appliance at all times from a power outlet of the A.C. voltage only. Do not use any extension cord until a qualified service person or technician tests it. If the cord is damaged, do not plug it and stop usage. There is the Sunbeam Service Centre that will take your damaged parts and provide new ones. Keep the device away from heaters, electric devices such as oven and stoves. It should not be placed in direct sunlight. Store it in a safe place.
Opening from the box
Before you use it, charge it in for eight and a half hours. Make sure that you plug it for charging and forget about it. The charging time should not exceed eight hours and thirty minutes. Use the power switch to turn it off when you are not going to use it. Many people unplug it but leave the switch to be "on". It will work for half an hour with full power before you need to charge it again. To make it easy for you, notice a green light that indicates that the charging is complete.