Philips Norelco QG 3330Multi groom Series 3100 beard trimmer review
3 min read
If you are looking for a reasonable beard trimmer from Philips, this should be the right choice. Users love it and it has a high rating compared to many other beard trimmers in the market. It is an all-in-one grooming equipment as well because it has all the attachments you will need such as the nose and ear trimmer. There are five heads and two trimmer guards. It has 18 length settings starting from 1 millimeter to 18 millimeters. You can use it to maintain your ear and nose hair and style your facial hair. It can let you control your sideburns, stubble, whiskers etc.
Related articles about Philips Norelco QG 3330Multi groom Series 3100 beard trimmer review
Philips Norelco BT5275/ 41 5100 Beard Trimmer Review
Philips Norelco Model QP2520/70 One Blade hybrid electric trimmer review
Philips Norelco Beard Trimmer 7300 Review
It is a simple product that can serve all your grooming needs. You can also give this to anyone as a gift as it is useful and they will love it. There are many users who complain that their Philips Norelco beard trimmer of other versions or models broke. This one is completely different. It is the most durable one because it can last more than five years if you can take care of it the right way. Do not let children touch it, keep it clean and never drop it and you can have it for years.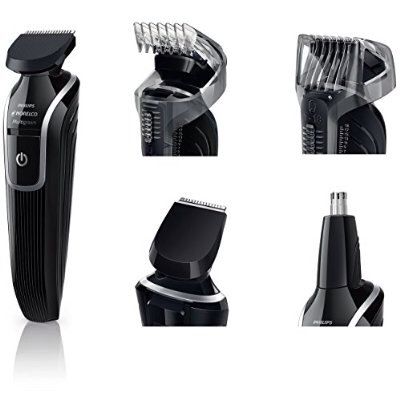 It also happened that people like other brands but they gave this device a try as it is affordable. After that, they started to like this product more than the brand they have been fond of for years. You can style your beard any way you like and look your best. Since it does not come with a pouch or a box, ensure that you keep all your attachments safely. It is a full-size trimmer and you can get smooth sharp lines by the edges of the stubble. You can use it for detailing and contouring. Feel free and comfortable by getting rid of the unwanted ear and nose hair. The comb lets you control your mustache and beard.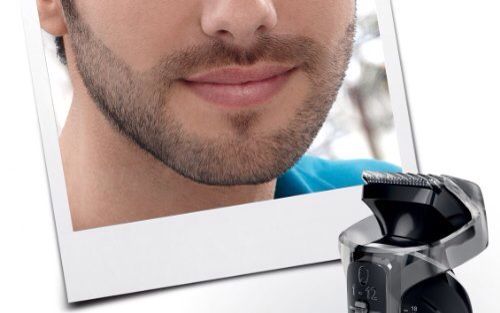 If you charge it for 10 hours, it will work for 34 minutes. While there are so many advantages of using this beard trimmer, the charging time can be a con. Some men prefer a device that will charge up in a short time and operate for more than an hour or so. The best part is that you can wash it under running water. Do not use it in the shower though. If you are not using the guard, you can cut yourself. If you are someone who trims the beard with scissors, you should try using this. It is an easy and quick option. You can face problems if the device is not charged. Therefore, make sure that your battery is full. It is not like other cordless trimmers that you can plug it in and start to utilize it.
The design might look simple but it is robust and durable. If you can take care of the battery, the device will last a long time without hindrance.