If you think that Philips grooming kit costs a lot you can pick this out and it is a 6-in-1 solution for your trimming needs. You can clean your nose and ear hair with this along with taking care of facial hair. The trimmer is waterproof and the whole kit is skin-friendly. You have to charge it for 10 hours to make it run for an hour. Maintenance is easy and simple when the device is waterproof.
Related articles about Philips QG 3342/23 Series 3000 6-in-1 Grooming kit
Philips Qg3364/49 Norelco Multi groom 5100 Kit Review
Philips QG3342/23 Grooming Kit Review
What is in the box
QG3342/23 trimmer
Full-size trimmer
Detailing trimmer
Nasal hair trimmer
Stubble and Beard comb
Detailing comb
Hair comb
Styling comb
Instruction manual
Guarantee card
Product overview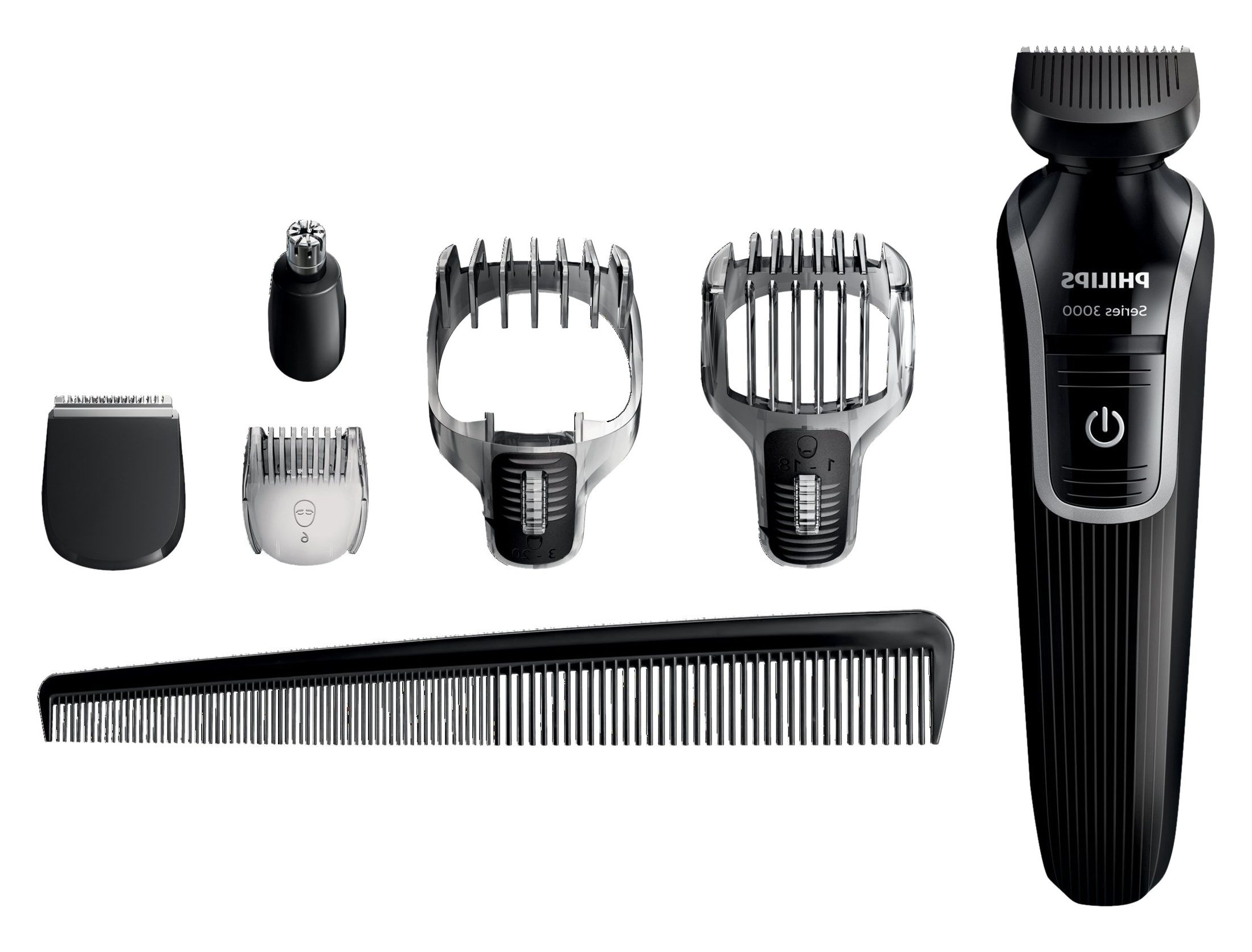 You can get a full-size trimmer without using the comb to finishing styling and cleaning sharp lines around the bents of your face. You can have control over the details using the detailing trimmer which lets the user produce fine contours, details and lines to describe or modify your beard style. You can get rid of the hair you do not want such as around the nose and inside the ear. Remove unwanted hair
You can lock in the settings and you can change from 1.0 mm to 18.0 mm. One thing that makes maintenance much more easy is that you do not need to oil it. Philips beard trimmer mostly do not need oiling which saves your time. The battery is NiMH so the charging time is 10 hours. The battery is long-lasting meaning it works more than an hour.
Product advantage and disadvantage
It comes with a hair comb so cutting the hair on the head is easy. There is the detail trimmer which is not present in the 3332/23. It works more than the 3362/23 which operates for 50 minutes. As you can see that it has a lot of good sides. One problem can be that it does not come with a travel pouch. Storing so many accessories can be troublesome.
Even though the attachments may appear to be well-organized in the picture that is not the case. It does not have any proper support and the plastic is not usable.  The device is also not noiseless. There is no internal vacuum system so the hair falls into the clothes, sink and everywhere else. There is also no sort of display to tell you about the charging. It can be difficult to get rid of the hair from inside the blades. In most beard trimmers, it is not a challenge. Even other beard trimmers from Philips make this an effortless task.