If you are in need of a beard trimmer with a vacuum that comes with a sleek and stylish design, you should pick the MB 6550 from Remington. It is blue and black in color which makes it eye-catching. It has the ability to capture 80% of the hair so you do not end up with a hairy sink. It is easy to pop the vacuum chamber and throw away the stray hairs into the trash. As you can tell from its name, it is not just a beard trimmer, it is a full grooming kit. The best part is that it is a full kit without any extra attachments.
Related articles about REMINGTON MB 6550 VACUUM BEARD AND GROOMING KIT Review
Panasonic ER GB80 S versus Remington PG 6170 The Crafter
Remington Virtually Indestructible Haircut and Beard Trimmer Model: HC 5855 Review
Remington MB 4045 Beard Kit Review
What is in the box
• The beard trimmer
• Instructions manual
• Charger
Product features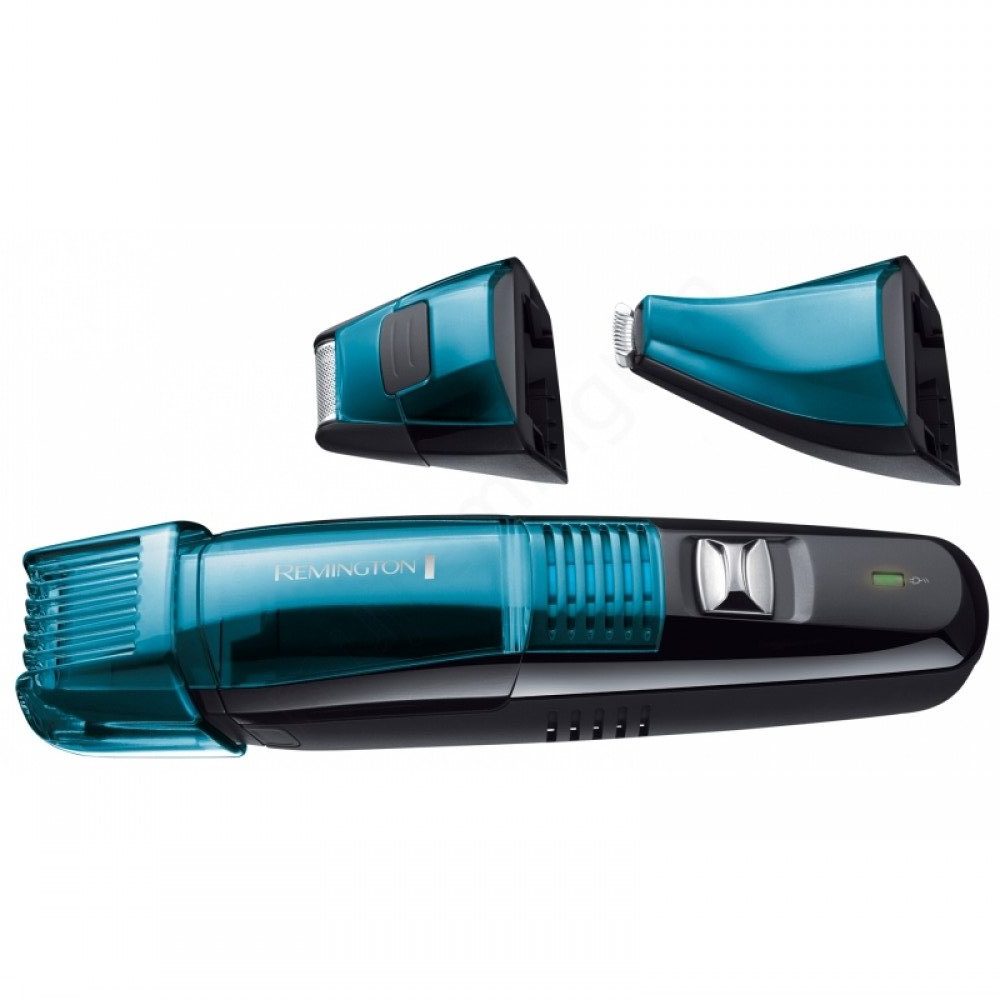 • Vacuum technology- It comes with the ability to collect the facial hair as you trim making it easy to use.
• Chamber- The vacuum chamber gathers the hair and you can easily pop it off to keep the device in its optimum level.
• Lithium powered- It can work for an hour once you charge it
• Titanium blades- The blades can take care of the thickest beard which is important if you have stubborn hair and they are self-sharpening
• Wide comb and trimmer- You can go over your face effortlessly because it has width of 23 mm. The detail trimmer is 0.4 mm wide.
• Powerful-Does not lose power during trimming session
What people say
It can collect most of the stray hair and save your clean up time. Most users complain that the vacuum does not work properly. It does not receive high ratings from the customers. They say that other vacuum beard trimmers can collect more hair than this. You cannot guarantee that there will be no more eye irritation because a user said that they had irritant in the eye for weeks because of a stray hair.  Remembering the gradient setting is hard as there are no numbers but dots.
What people like about the product are the attachments. They find them useful. It is easy to handle. If you make a small mistake, you can go bald. Some customers love it because they say it is easy to use while others have a different opinion. The major complain is that it does not gather most of the trimmings. Therefore, you have to clean up later on. It is not successful at delivering all the points it mentions in the description.