Wahl 9818 Lithium Ion Stainless Steel All-In-One Groomer Review
3 min read
Wahl has been gaining reputation for manufacturing and designing grooming equipment for both regular customers and professional stylists. They are the best developers that is gaining clients with each day because of their specialty is grooming devices. If you are checking the list of the best trimmers, you will find their name on the top ten.
Related articles about Wahl 9818 Lithium Ion Stainless Steel All-In-One Groomer Review
Wahl 9854-600 Lithium Ion All-in-One Trimmer Review
WAHL Beard Trimmer Model-9918-6171 Review, (Cord or Cordless)
WAHL Mustache and Beard Battery Trimmer Review, 12 pieces
The Wahl 9818 receives five out of five when it is about looks. We are not talking about the user's appearance after the trim. People love the design and outlook of the product. It is important for a professional men groomer to use equipment that appears elegant and proficient. You cannot use a funny-looking device in front of your customers. While you first open the box, you will come across a lot of accessories that you might never use. Here is what you will get inside the package.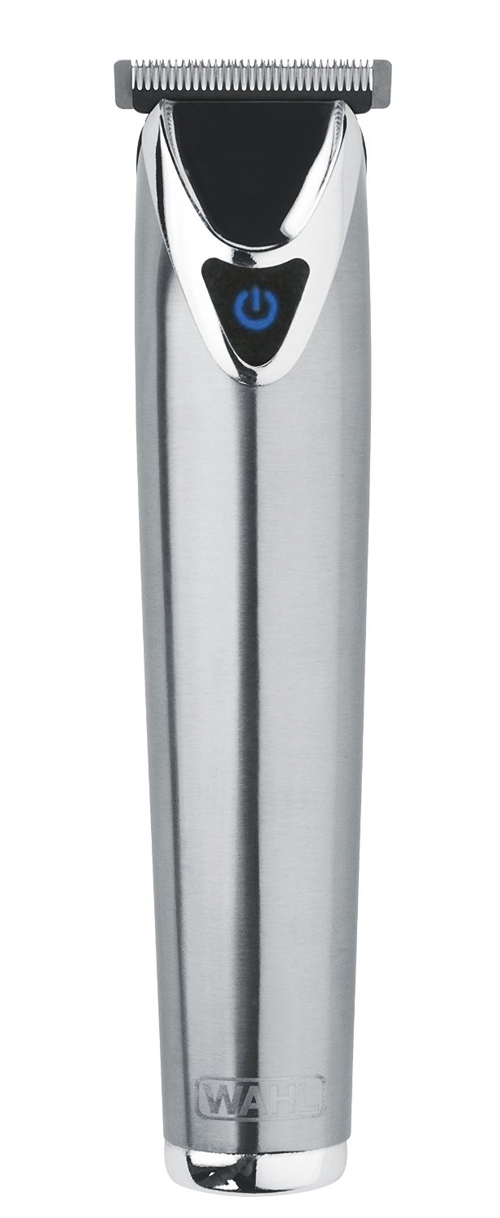 1. The device itself (The Wahl 9818 trimmer)
2. Detail shaver head.
3. Comb Trimmer head.
4. Three standard trimmer guides.
5. T blade.
6. Rotary detail head.
7. 6 position guide.
8. 8 T blade guides.
9. Blade oil
10. Storage pouch to use to assemble al the accessories and use during travel
11. Cleaning brush
12. Charger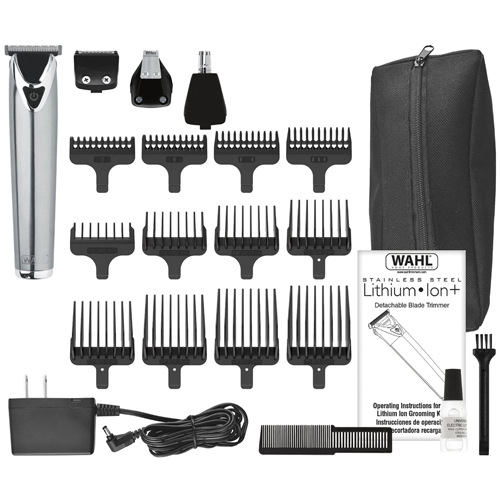 Cons:
There can be few problems that you might face after you use this
1. You might have issues with the guides because they are not well-built. It can happen that they broke right after you use it once or twice. You can contact the company to get a free guide.
2. It can be a challenge to get the beard trimmer to turn off and on. It is difficult to turn it off.
3. It is not a dry and wet trimmer unlike many others out there. You cannot use it in the shower neither can you use water. If you can keep it dry, it will last a long time and you will also not face the problems listed in Number 1 and 2.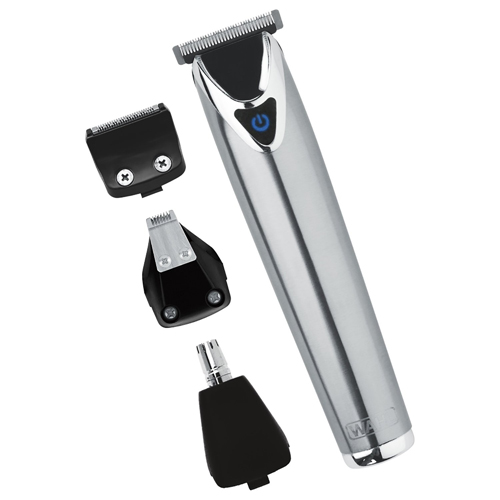 Pros:
1. Most people love the Wahl 9818 because it is an all-in-one and they do not have to get separate ones for various purposes. They say it is one of their favorite out of all the devices they used. They used it on their goatee, head, sideburns and full beards, and the back of the neck as well as the nose clippers.
2. As mentioned before, it comes with a beautiful outlook that makes it look professional. It is sturdily constructed and it does not feel plastic or low-priced.
3. There are lots of attachments to pick from to get the precise trim you want. The attachments come on and off effortlessly.
4. You can use quick charge during emergencies and you will get an indication when the charge is low. The size makes this trimmer easy to position and get into the smaller, more difficult places around the nose and mouth or behind the ears and other places. It can hold in the charge for months.
5. The product has a warranty of five years.