When you ask men about their favorite brand for beard trimmers, most of them will say either Wahl or Remington. There are other companies manufacturing beard trimmers and clippers but these two names are popular when it is about beard trimmers for personal use. For professional use, barbers favorite is Andis. Nonetheless, let us talk about the two trimmers one from Wahl and the other from Remington. They both run on a robust lithium ion battery which makes them powerful. Both of them are affordable with lots of features.
Related articles about Wahl 9854 versus Remington MB 4040
Wahl 9854-600 Lithium Ion All-in-One Trimmer Review
WAHL 9916-1117 GROOMSMAN TRIMMER review
WAHL LITHIUM BLITZ 3-IN-1 BEARD TRIMMER REVIEW
Wahl Lithium Ion Beard Trimmer Number 9854
When you first start using it, you will be able to understand that is powerful. It will be able to take care of the thickest beards and it will vibrate within your palm. If you do not like the vibration, there is nothing to do because that is how powerful the device is. It will allow you to shape your beard and moustache any way you like and you will can make the trimming session short. The device works fast which speeds up everyone's grooming session.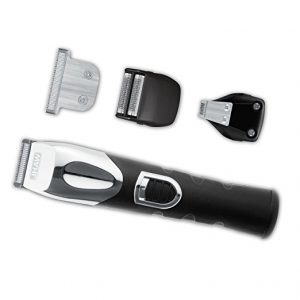 Wahl is the first beard trimmer to use lithium ion because that is powerful and robust. It requires less charging compared to the hours of operation. Previously, beard trimmers required charging for almost half a day to work for an hour in cordless mode. One problem you may face is that you will not find any battery indicator. Do not worry if you run out of battery and forgot to charge it, you can plug it in to recharge for five minutes. That will be enough when you are in a rush.
The Wahl all in one comes with 3 beard guides, a thin detailer for ears, eyebrows and nose, a dual-foil shaver, a T-blade trimmer for wide strokes with 3 guide combs.
Remington MB4040 Men's Rechargeable Trimmer (For Stubble, Beard and Moustache)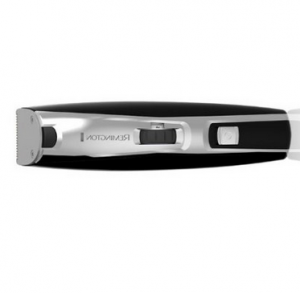 If you did not like the vibration the Wahl makes, this should be perfect. It comes with titanium blades and lots of power. The battery will last for 120 minutes. There are nine different lengths setting from 1.5 millimeter to 18 millimeters. There is not trouble because the guards are adjustable. You do not need much space to store this device.
The three main blades are goatee, beard and stubble. The goatee one is like a basic detailer. It is slimmer which makes it useful for moustache and sideburns. The stubble trimmer can protect the skin because of its teeth. The device comes with a rubber grip so it is easy to hold. It comes with a warranty of two years.
Conclusion
As you can see that both of them comes with a lot of advantages. If you think about the price, the Wahl costs slightly more. If you are not using the Remington one's beard blade without guard, you can hurt yourself. If you are looking for something super powerful, Wahl is the answer.